Every year we have to raise £400,000 to keep our activities running. Fundraising in the community is a huge source of support for us and comes from all sectors of the community in a variety of ways. However you choose to fundraise, and whoever you choose to fundraise with, the money you raise will help disabled people across Yorkshire. 
Community fundraising is really important to us and we have a number of fun and simple ways you can get involved to help people with a disability access and enjoy the great outdoors. 
The simplest way to make a donation is via our fundraising page on Givey, just click on the logo below:

Your donation will help with the following:
£7 will buy us a new OS Map to find new routes for our walking groups
£10 buys us a new set of gardening gloves for our conservation group members
£20 buys a walking pole to help steady our members on hikes
£55 pays for a pair of binoculars for use on our bird watching trips
£250 pays for our community allotment project for one year
£500 allows us to replace worn out conservation tools each year
£3,000 buys a new tandem
£8,000 funds a nature conservation work party for one year
£43,000 purchases a fully accessible minibus
Here are some other ways you can give to Open Country:
Take on a fundraising challenge
Many people choose to fundraise for Open Country by taking part in challenge events such as running marathons, long distance walks and parachute jumps. If you are interested in doing a challenge on behalf of Open Country then please contact us. We will be happy to support you with sponsorship forms, help with setting up an online Givey page and coverage for your fundraising event.
Or how about becoming a Fundraising Volunteer or assisting at our fundraising events? This could involve helping on a tombola stall, at a coffee morning, running a supermarket collection day or joining our Fundraising Committee.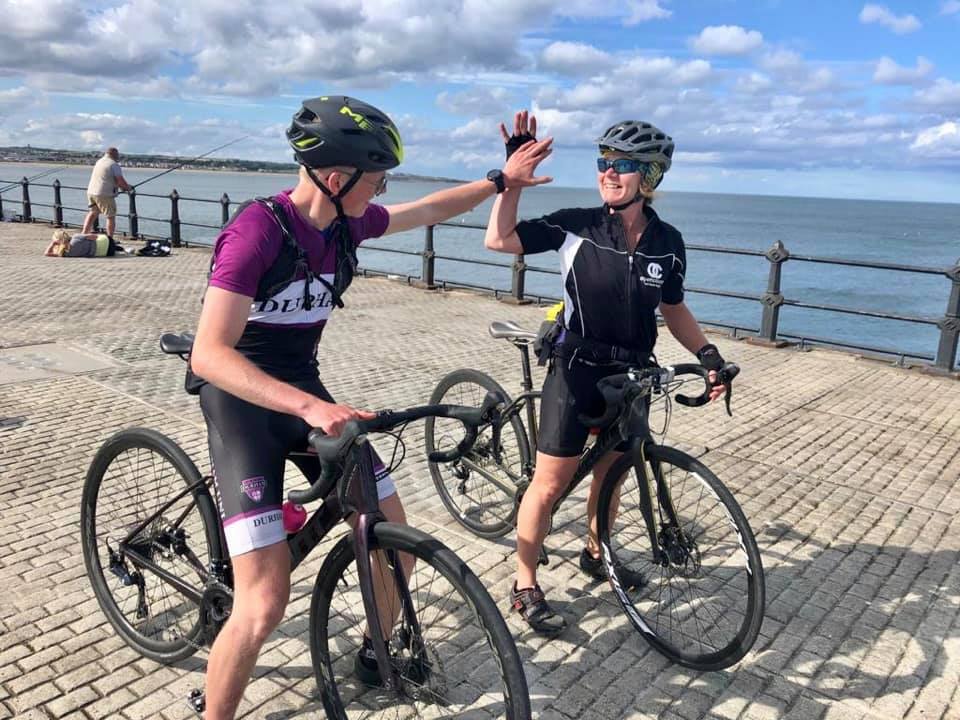 Easyfundraising
Did you know that whenever you buy anything online – from your weekly shop to your annual
holiday – you could be raising free donations for Open Country with easyfundraising?
There are over 4,000 shops and sites on board ready to make a donation – including eBay, Argos, John Lewis, ASOS, Booking.com and M&S – and it won't cost you a penny extra to help us raise funds.
All you need to do is:
1. Go to https://www.easyfundraising.org.uk/causes/opencountry/ and join for free.
2. Every time you shop online, go to easyfundraising first to find the site you want and start shopping.
3. After you've checked out, the retailer will make a donation to Open Country at no extra cost to you whatsoever!
There are no catches or hidden charges and Open Country will be really grateful for your donations.
Thank you for your support.
Request Collecting Buckets
 You can loan tins and buckets from us as part of your fundraising activity. Please contact us if you would like some. 
Regular Giving
A regular gift will help us continue our vital work and allow us to plan ahead! By setting up a direct debit you can choose how much and how often you wish to donate. Through the Give As You Earn scheme (GAYE), people are now able to donate to Open Country through the Self Assessment Tax Return. The scheme allows all or part of any rebate which is due to them to be given to Open Country or any other participating charity. Anonymous donations can also be made. For more details, please visit: www.gov.uk/payroll-giving
Play the Local Lotto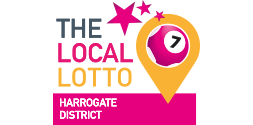 You can play the Local Lotto and help raise money for Open Country. Tickets cost just £1 per week and have a 1 in 50 chance to win a prize each week, with a top prize of £25,000! That's a better chance of winning than the National Lottery or the Health Lottery! 60% of ticket sales will go to good causes – 50% to Open Country and 10% to a fund supporting all good causes in Harrogate District. Click 
here 
for more information and to sign up. Good luck!
Gift Aid
If you are a UK tax payer you can gift aid your donation, allowing us to reclaim the basic tax which you have already paid and giving us an extra 25% at no cost to you! This additional income really does make a huge difference to Open Country. This is collected  on any Givey donations, alternatively you can download a Gift Aid form here.
Ways to Fundraise
The fundraising possibilities are endless!
Here are just a few suggestions to help you get started. There are no limits to how creative you can be. The more unusual your idea is, the more interest you'll get!

Sponosred Walk/Run

Dress down or up days

Host a bake sale

Christmas jumper day

Donate instead of sending christmas cards

Car boot sales

Collecting 'in memory' donations in place of flowers

Adopting us as your chosen charity
Leaving a Legacy
Leaving a gift to a charity such as Open Country is a way of making your memory live on through the work we do. If you or a loved one has benefitted from our services, you may wish to consider leaving a gift to us to ensure that we can continue to reach out to more people. There are several ways in which you can do this:
Leaving a gift in your Will
Setting up a remembrance fund or funeral collection
Tributes or 'in memory' gifts
We understand that remembering our charity is a very personal gift and we would love the opportunity to tell you more about our projects. For more information about leaving a legacy click here for our leaflet.
Contact Us
We would love to hear from you, for more information or to let us know about your plans. Ring 01423 507227 or email
😊Fiona@opencountry.org.uk or 🙂Netty@opencountry.org.uk. We'll be more than happy to help you every step of the way.
Why support Open Country?
We believe that everyone, irrespective of ability or disability, should be able to access the countryside and enjoy being in nature, both for its intrinsic value and for the wide range of well-being benefits. Nature can offer us all solace and time to unwind, refresh and refuel, which can often greatly improve an individual's mental health.
The activities we lead also encourage social interaction between members and help improve self-esteem and Mental-ill-health. These benefits address the significant and widespread issues felt by disabled people such as social isolation and loneliness. Our outdoor activities also encourage a more physically active lifestyle through countryside recreation like walking, cycling and conservation work, all of which help disabled people to lead a more fulfilling, healthy, and active lifestyle.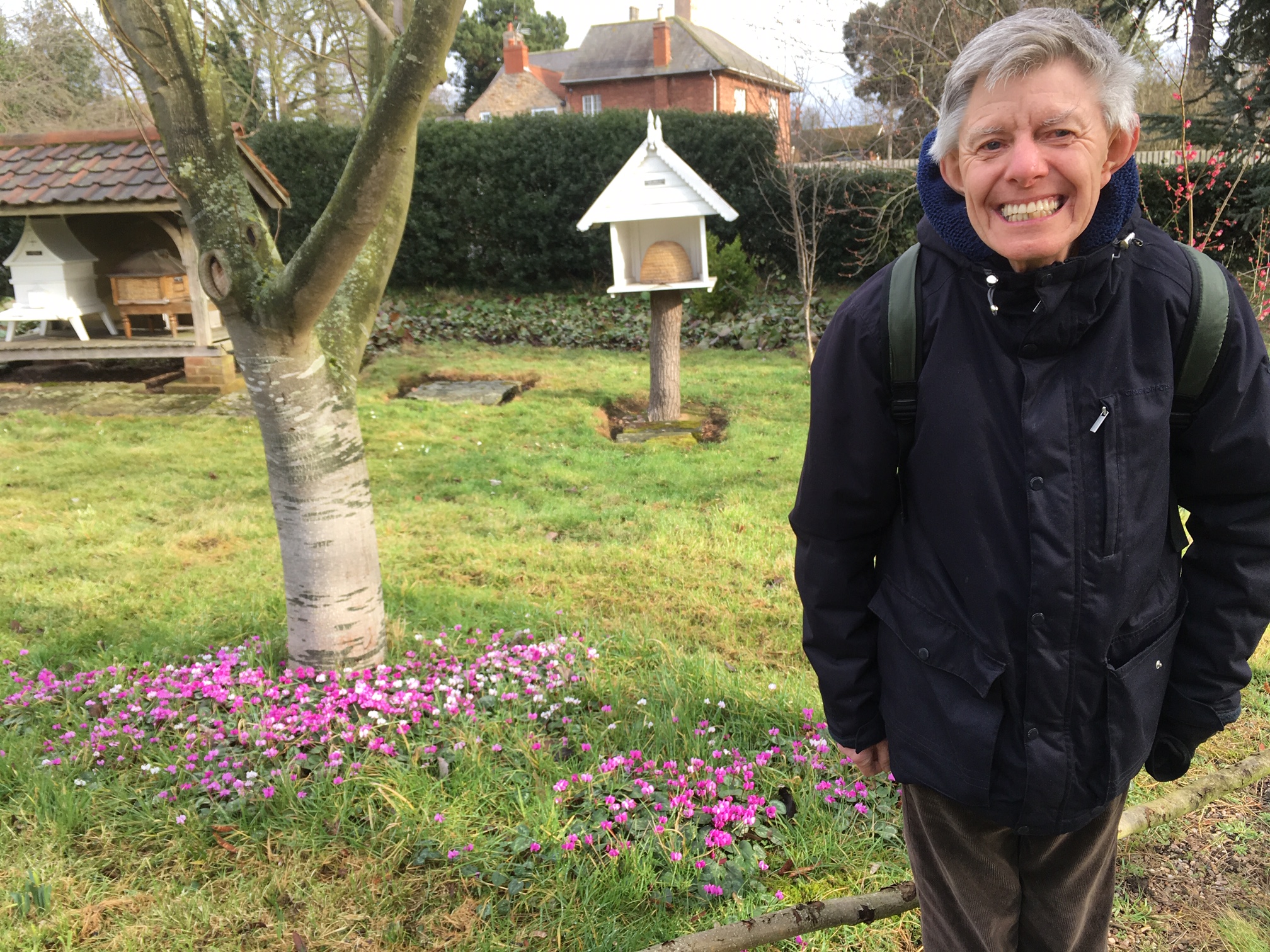 In order to offer these activities in a safe and effective way, we need to raise over £400,000 every year. We are indebted to the individuals, schools, clubs and companies who work hard each year to fundraise for us, and by doing so also raise awareness of our important work. We are always keen to hear from anyone who wishes to support Open Country, so please get in touch. Any contributions are greatly appreciated.
Community House, 46 East Parade, Harrogate, North Yorkshire, HG1 5LT
01423 507227
Read our latest newsletter!
To understand how we will use your personal information, please read our Privacy Policy
Registered Charity No: 1107331   Company No: 5155859
© 2017 - 2023. Open Country. All rights reserved.