Hello and a very warm welcome to Open Country! Thank you for visiting our website; we hope you find what you are looking for.
We are a Yorkshire charity with over 30 years of experience of working alongside disabled people, helping them to access and enjoy the countryside. We accomplish this through a variety of outdoor activities and the provision of information, training and advice for all.
We spend our days in the great outdoors, having fun whilst looking after our health and wellbeing. We have a dynamic team of staff, volunteers and trustees ready to welcome and support you.
Please get in touch to find out how you can join us, we're waiting to take your call: 01423 507227
Best wishes from us all at Open Country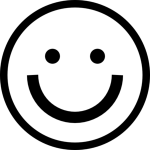 Weekly Outdoor Activities
Community House, 46 East Parade, Harrogate, North Yorkshire, HG1 5LT
01423 507227
Read our latest newsletter!
To understand how we will use your personal information, please read our Privacy Policy
Registered Charity No: 1107331   Company No: 5155859
© 2017 - 2023. Open Country. All rights reserved.