We couldn't exist without the support of all our fantastic volunteers and we thank everyone who helps us in so many ways. Last year our 135 volunteers in Harrogate and Wakefield donated 12,338 hours of their time.
Volunteer roles include guiding a visually impaired person, assisting a wheelchair user, piloting a tandem, or supporting members with practical tasks on our conservation groups. Training is given and we endeavour to make your experience rewarding, exciting and fun!
If you would like further information on the volunteering opportunities currently available please get in touch; we'd love to hear from you.
Volunteering gets me out into the countryside, blows away the cobwebs and allows me to enjoy a day assisting others, which is always a great day out, whatever the weather. I don't see it as 'volunteering', I see it as time shared with others, where we share the experience of whatever we are doing.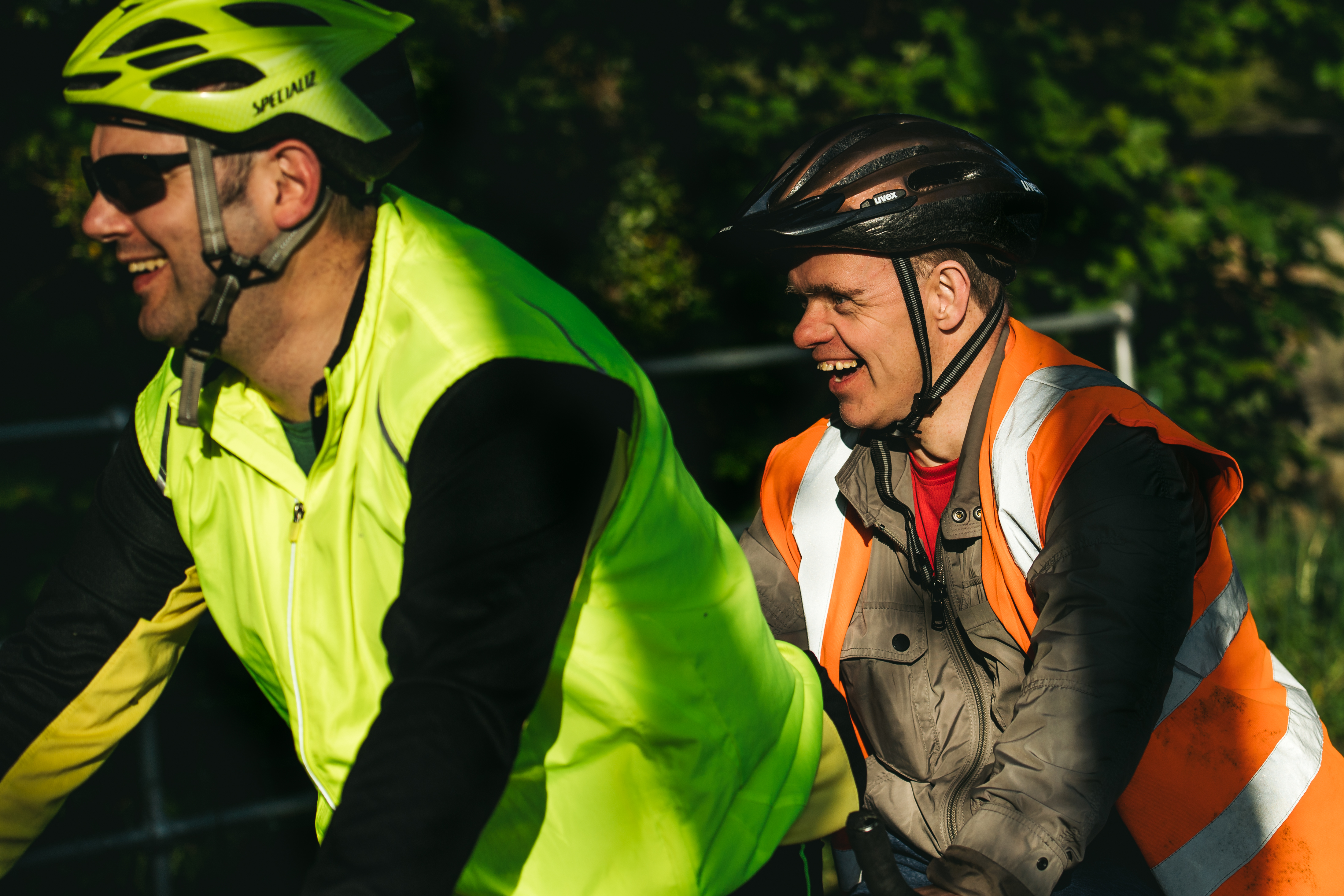 Frequently Asked Questions
What will I get out of volunteering?
Ultimately, we hope you will have a great day out in the countryside. Open Country volunteers have said that they have made new friends, improved their fitness and felt a sense of achievement from helping others. You may also learn new skills and visit places you haven't been to before. If you are looking for work, volunteering can help to enhance your CV and employability.
Do I need experience of working with disabled people?
No specific skills or previous experience is needed but a friendly manner, an empathy for others and a love of the outdoors will help. Your volunteer induction will cover disability awareness and health and safety, and may also include training on how to guide someone with a visual impairment or how to assist a wheelchair user (depending on the group you are volunteering with).
Do I need to be fit?
You will need a basic level of fitness to be able to comfortably take part in activities. However, we have a range of groups that suit different levels of fitness. You may decide to join our tandem groups and go for a bike ride of up to 20 miles, or you may prefer our Easy Going Walks of up to three miles, with a tea stop at the end!
How long is a typical volunteer day?
For most activities we meet at 10am and all go off in the minibus together, returning for around 5.30pm, though this varies due to how far we are travelling. Evening tandem rides generally run from 6-9pm.
How much time do I need to give?
You do not have to commit to a specific period of time or number of activities; we are grateful for any time you can spare. Some of our volunteers are out with us once or twice a week, while others may book on a couple of activities per programme. We just ask that if you have booked on an activity and can no longer make it you tell us as soon as possible so we can find a replacement.
Can I start volunteering straight away?
As you will be working closely with 'adults at risk', you will need to complete a volunteer application form and provide two referees. If it is appropriate to your role you will also need to fill out a DBS application (police check). After completing this and your induction and training session you are good to go! It may sound like a lot of paperwork but we do need to ensure that everyone is safe and we try and make the process as quick as possible.
One of the surprises and highlights for me was to receive the apple award for twenty years volunteering. This memory, along with memories of adventures with Open Country over those twenty years will sustain me for the next twenty years. Memories such as caving in the bowels of the earth and being marooned in the middle of a lake in a sailing boat with the wrong kind of wind! Not to mention the communal singing. Thank heaven for ear plugs!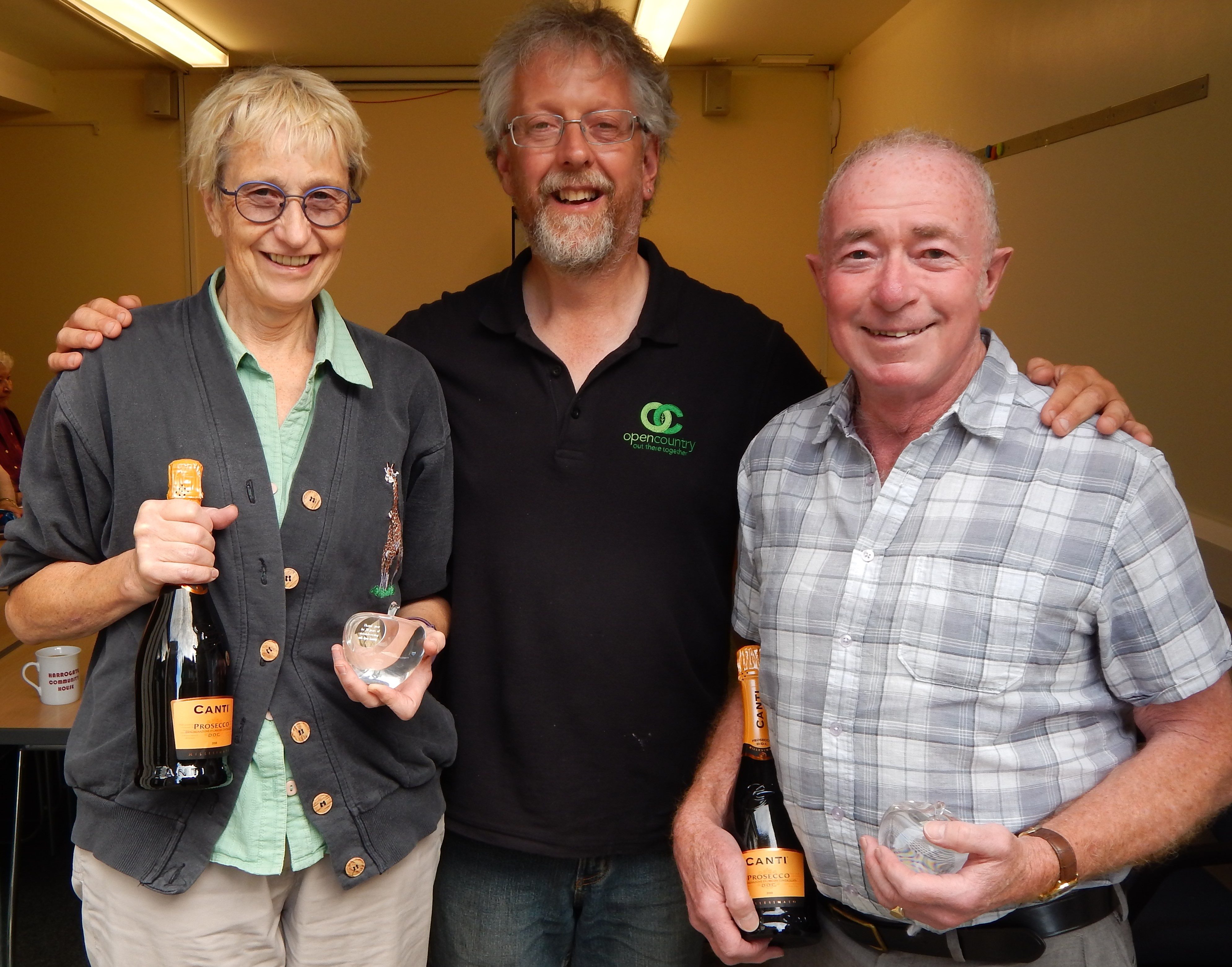 Sally and Alex with their awards for 20 years of volunteering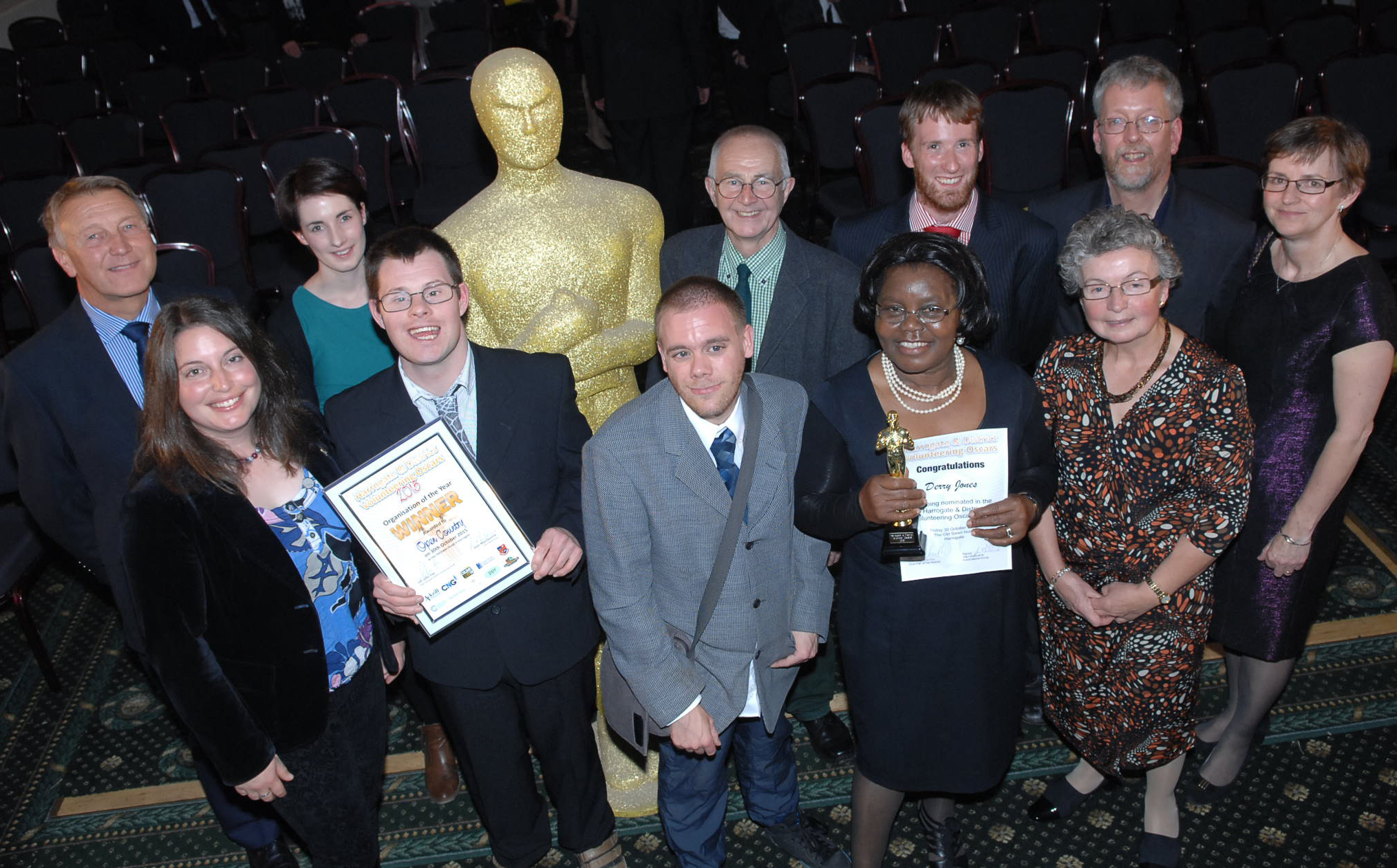 Open Country at the Harrogate and District Volunteering Oscars

It's a great, friendly charity that gives you the opportunity to get outside, meet other friendly volunteers, as well as some wonderful participants who are full of joy.
Community House, 46 East Parade, Harrogate, North Yorkshire, HG1 5LT
01423 507227
Read our latest newsletter!
To understand how we will use your personal information, please read our Privacy Policy
Registered Charity No: 1107331   Company No: 5155859
© 2017 - 2023. Open Country. All rights reserved.