We believe that everyone living in our community, irrespective of ability or disability, should be able to access the countryside and enjoy being in nature, both for its intrinsic value and for the wide range of benefits to our mental health and wellbeing. Nature can offer us all solace and time to unwind, refresh and refuel.
At Open Country our outdoor activities also encourage social interaction between members and helps improve their self-esteem. These benefits address the significant and widespread issues felt by disabled people such as social isolation and loneliness. In addition to this, encouraging involvement in physical activities such as walking, cycling and conservation work leads to a more fulfilling, healthy, and active lifestyle.
Dan talks about coming out with Open Country all week and never wants to miss a trip! It's the only chance he gets to see his friends. The social interaction and physical exercise is so good for his mental health and he is so much calmer and happier after a day out. Open Country is so important for Dan's wellbeing; it just wouldn't be the same if I took him out by myself.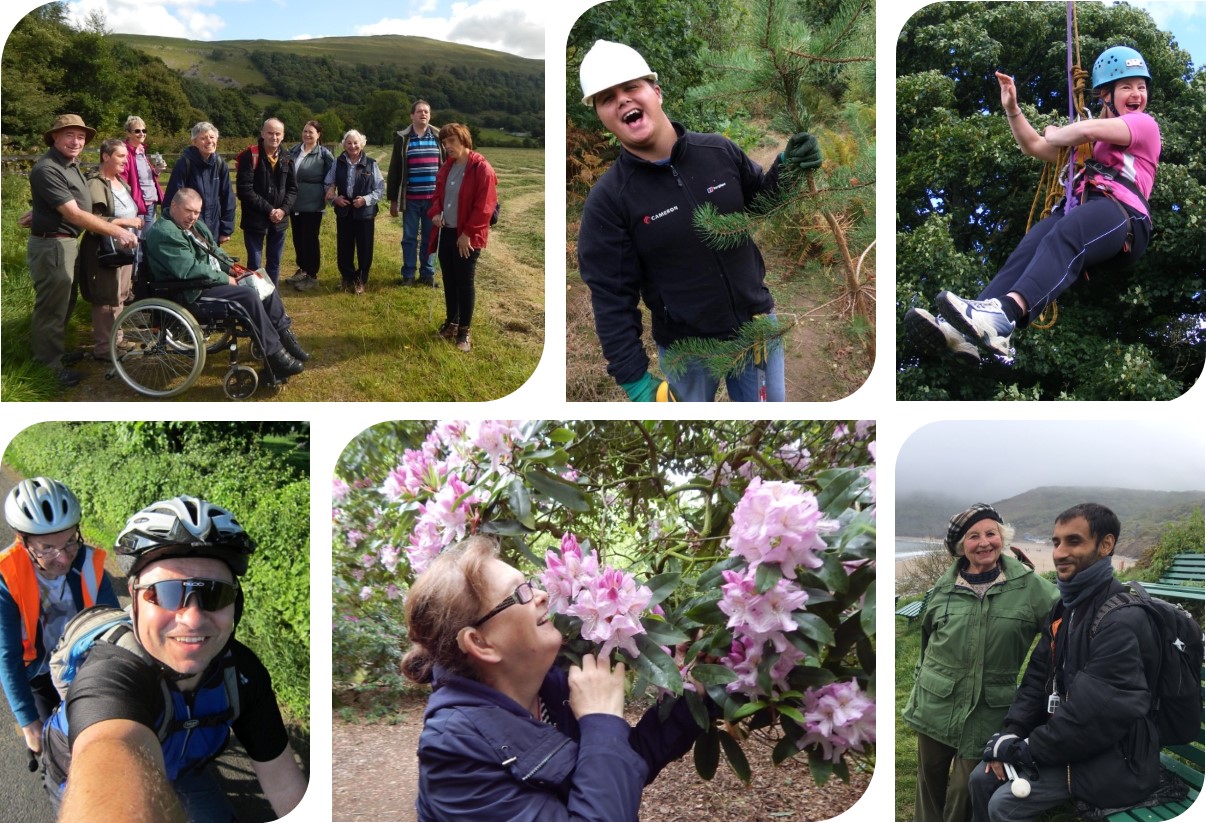 I've been coming out with the Open Country walking group for over 10 years. I've also been away on weekend trips and I am a member of one of the tandem clubs. I enjoy the fresh air and the exercise. It's also great to see my friends and explore new places which I wouldn't otherwise have visited. As a non-sighted walker I need to be guided, but the Open Country staff and volunteers are really helpful, so there is never a problem. My trips out with Open Country are a challenge, but in a good way. It means I can get out there!
Community House, 46 East Parade, Harrogate, North Yorkshire, HG1 5LT
01423 507227
Read our latest newsletter!
To understand how we will use your personal information, please read our Privacy Policy
Registered Charity No: 1107331   Company No: 5155859
© 2017 - 2023. Open Country. All rights reserved.