Walking in the countryside is great fun and helps improve your health and wellbeing, as well as getting close to nature. We have a range of walking opportunities to suit all abilities.
For anyone that wants regular walks, why not try our weekday walking groups. This is a chargeable service, invoiced every two months, and people are paying out of their personalised budgets:
The Walk on the Wild Side group meets on Wednesdays and combines shorter walks of up to 5 miles with a spot of nature study along the way.
The Weekday Walking Group on Thursdays enjoys hikes of up to 8 miles each day and is a great way to improve your health and fitness.
Both groups meet at Community House at 10am and go out for a full day in the countryside, getting dropped off home at the end of the day (in the Harrogate area). Our staff are supported by plenty of volunteers who are trained in Sighted Guiding, so can assist you if you have a visual impairment. Please get in touch if you are interested in joining.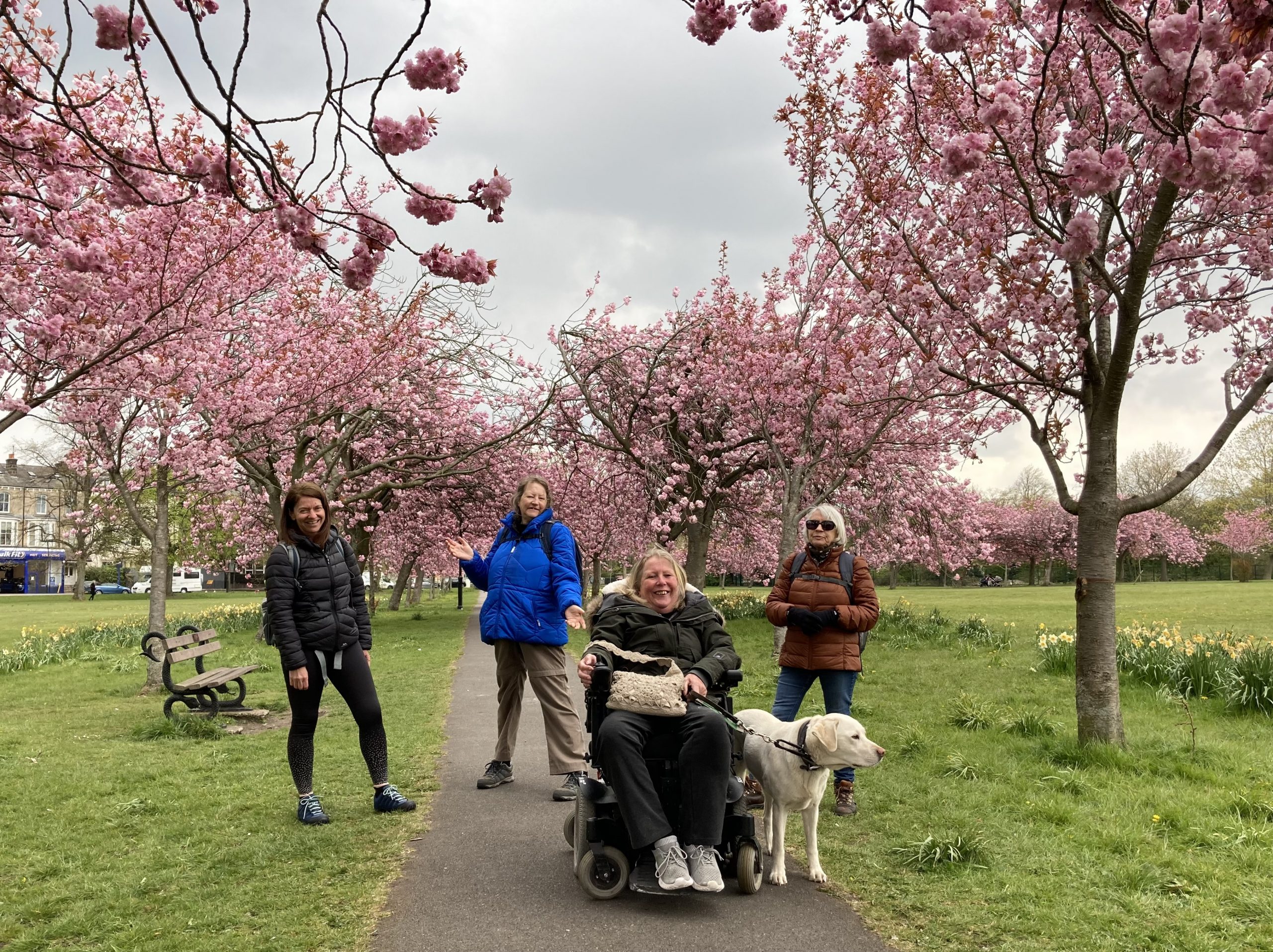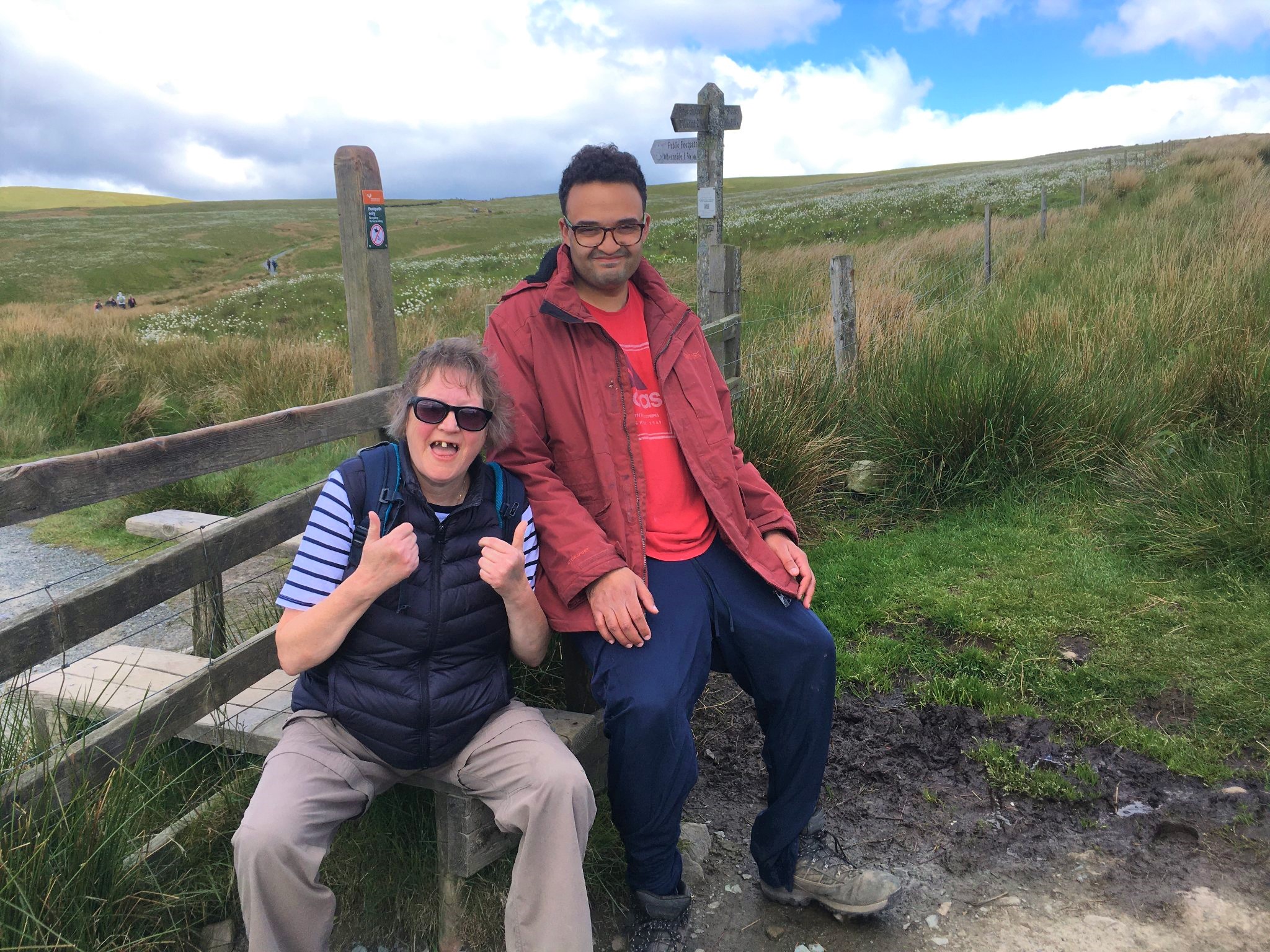 I love getting out into the fresh air and doing something a bit different. I really enjoy walking over the Humber Bridge. I love coming out with Open Country as there's so many different people to meet.
Our Easy Going Walking Group meets at the weekend and enjoys strolls of up to 3 miles on fully wheelchair accessible paths in the countryside.
We also have walks in York (twice monthly) and Selby (Thursdays) suitable for ambulant disabled people who would like to enjoy rambles of up to 7 miles in a supportive group environment. 
Our Residential Walking Weekends have included trips to the Lake District, Scammonden Reservoir and Carlton in Cleveland. 
Community House, 46 East Parade, Harrogate, North Yorkshire, HG1 5LT
01423 507227
Read our latest newsletter!
To understand how we will use your personal information, please read our Privacy Policy
Registered Charity No: 1107331   Company No: 5155859
© 2017 - 2023. Open Country. All rights reserved.