Join our Wild Things group and have fun exploring the natural world! We do all sorts of wheelchair accessible activities including fungus forays, pond dipping, bird watching, seal spotting, small mammal trapping and much more!
We also have an annual 'Wild Things Residential'; previous trips have included exploring Sherwood Forest, The Humber estuary and Arnside & Silverdale Area of Outstanding Natural Beauty near Morecambe Bay.
I love getting out in the fresh air, meeting new people and listening to the bird song. My favourite is the Blackbird – my Dad used to do a great impression of one when I was young so I always recognise the call.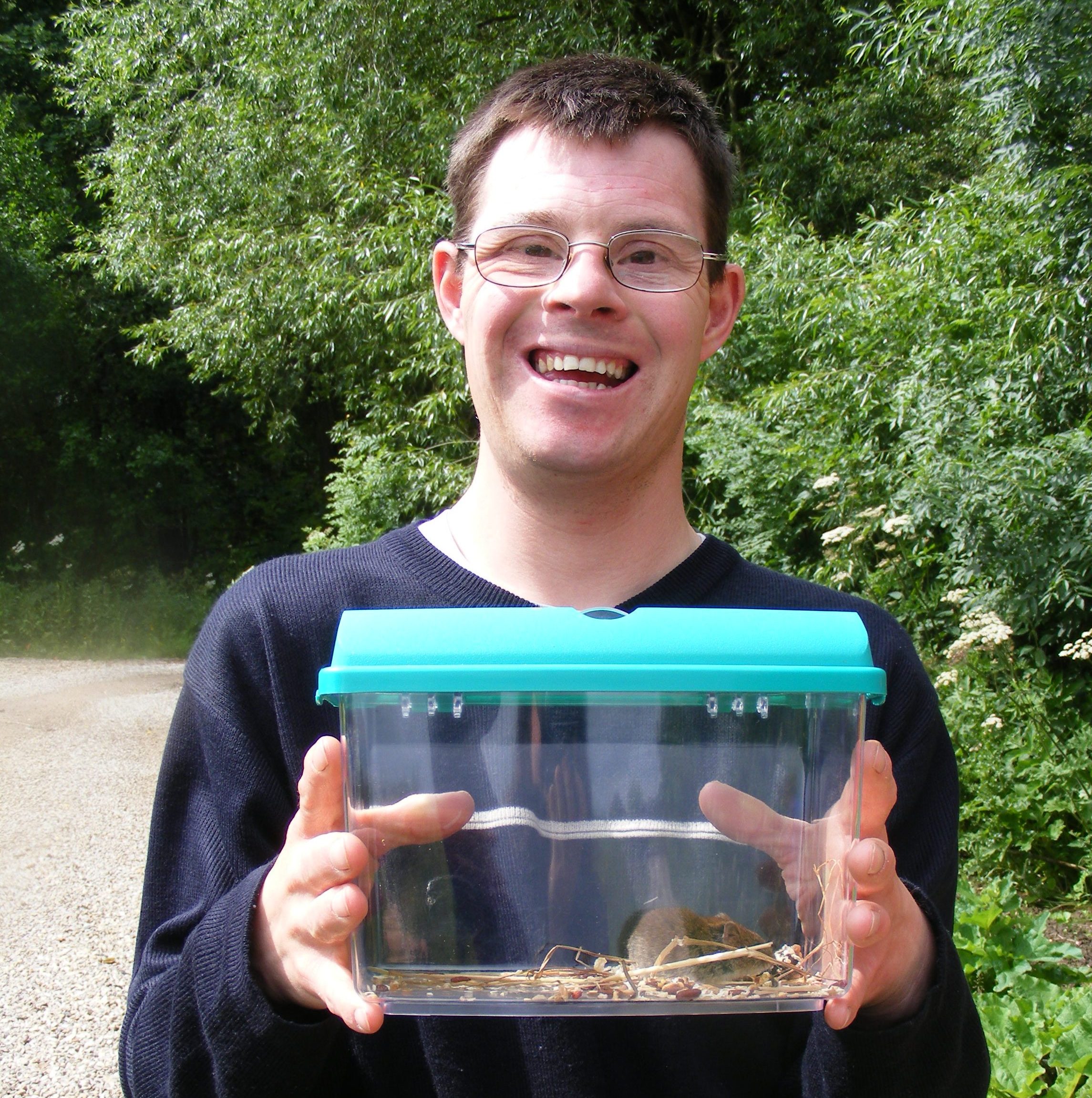 Finding a bank vole in our small mammal traps!
Community House, 46 East Parade, Harrogate, North Yorkshire, HG1 5LT
01423 507227
Read our latest newsletter!
To understand how we will use your personal information, please read our Privacy Policy
Registered Charity No: 1107331   Company No: 5155859
© 2017 - 2023. Open Country. All rights reserved.